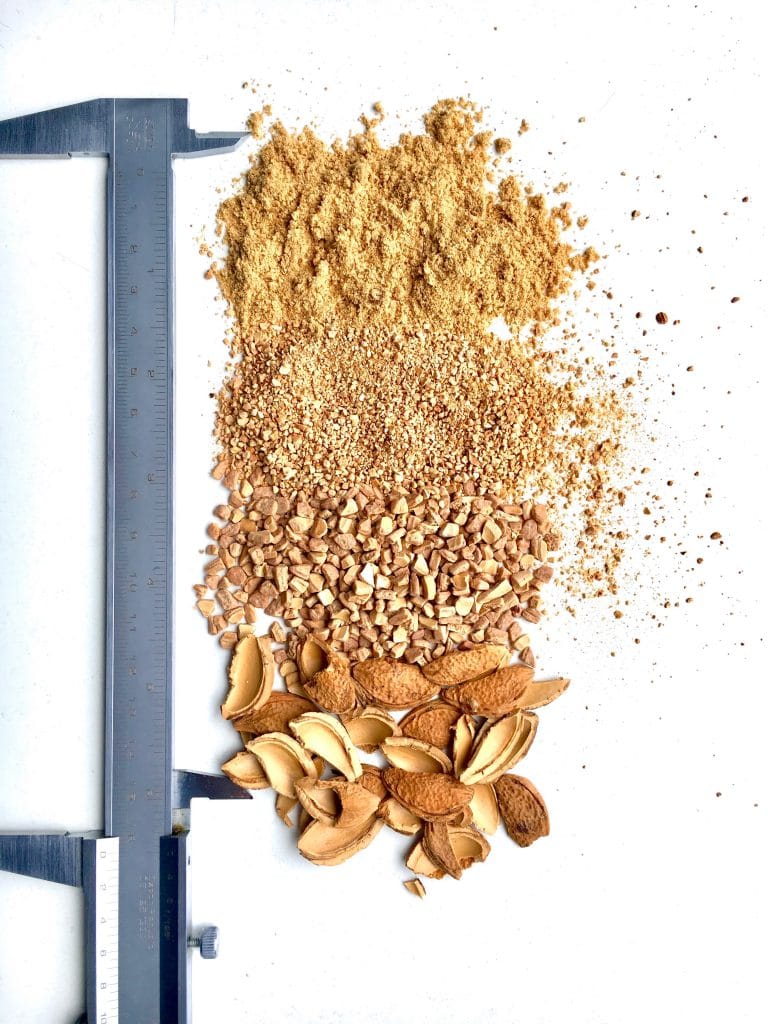 We also process the shells of the pit varieties (apricot, cherry, plum and peach) into high-quality cosmetic and pharmaceutical flours/powders as well as industrial granulates. The latter are used as abrasives, for conveyor systems, filter media and polishing granulates.
Degree of hardness - Plum 2,2 mohs to apricot 3,6 mohs
Grinding degree – 0.1-0.2       0.2-0.5       0.5-0.8       0,8-1,0       1,0-1,6       in mm                                  - other granule sizes on request<
Availability - single or mixed
Packaging - Packed in 25 kg paper bags or big bags
Not electrically conductive
More sustainable than conventional glass/plastic
burn residue-free after engine cleaning
No disposal problems with heavy metal or other complex blasting applications
Are you interested in our shell granulate?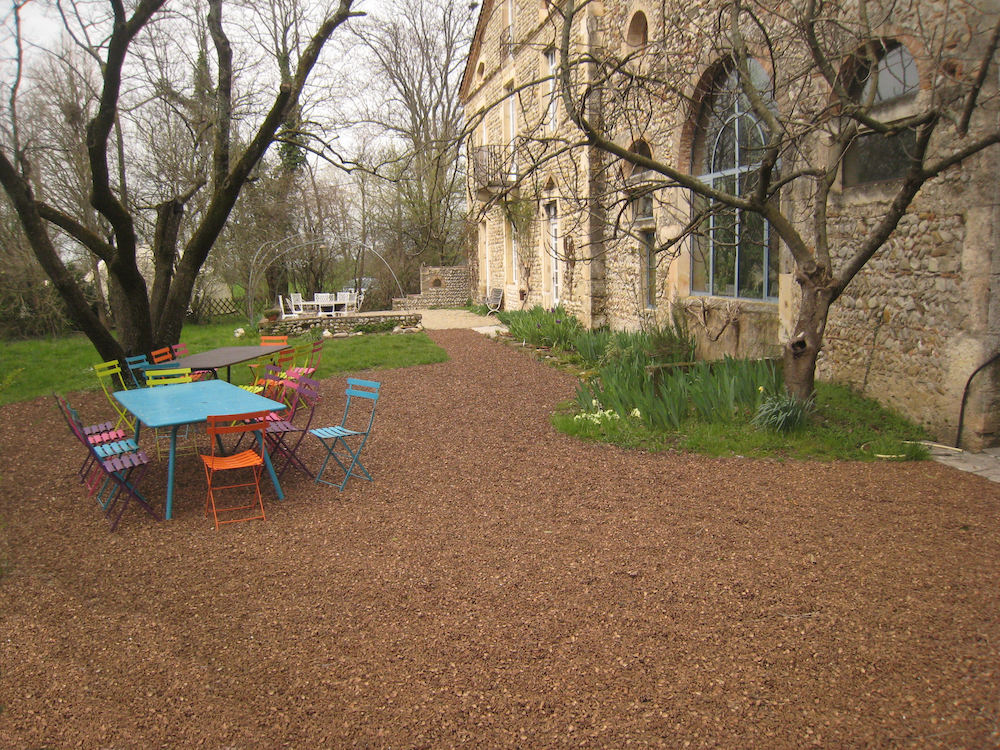 Now trending: Gravel applications from fruit pit shells
KernFlakes® is the sustainable option for plant beds, paths, parks in public or private landscaping.