Ever thought about how to make your own garden even more beautiful and sustainable?
Mulch & Gravel from Fruit Seed Shells
The sustainable solution for your garden & flowerbed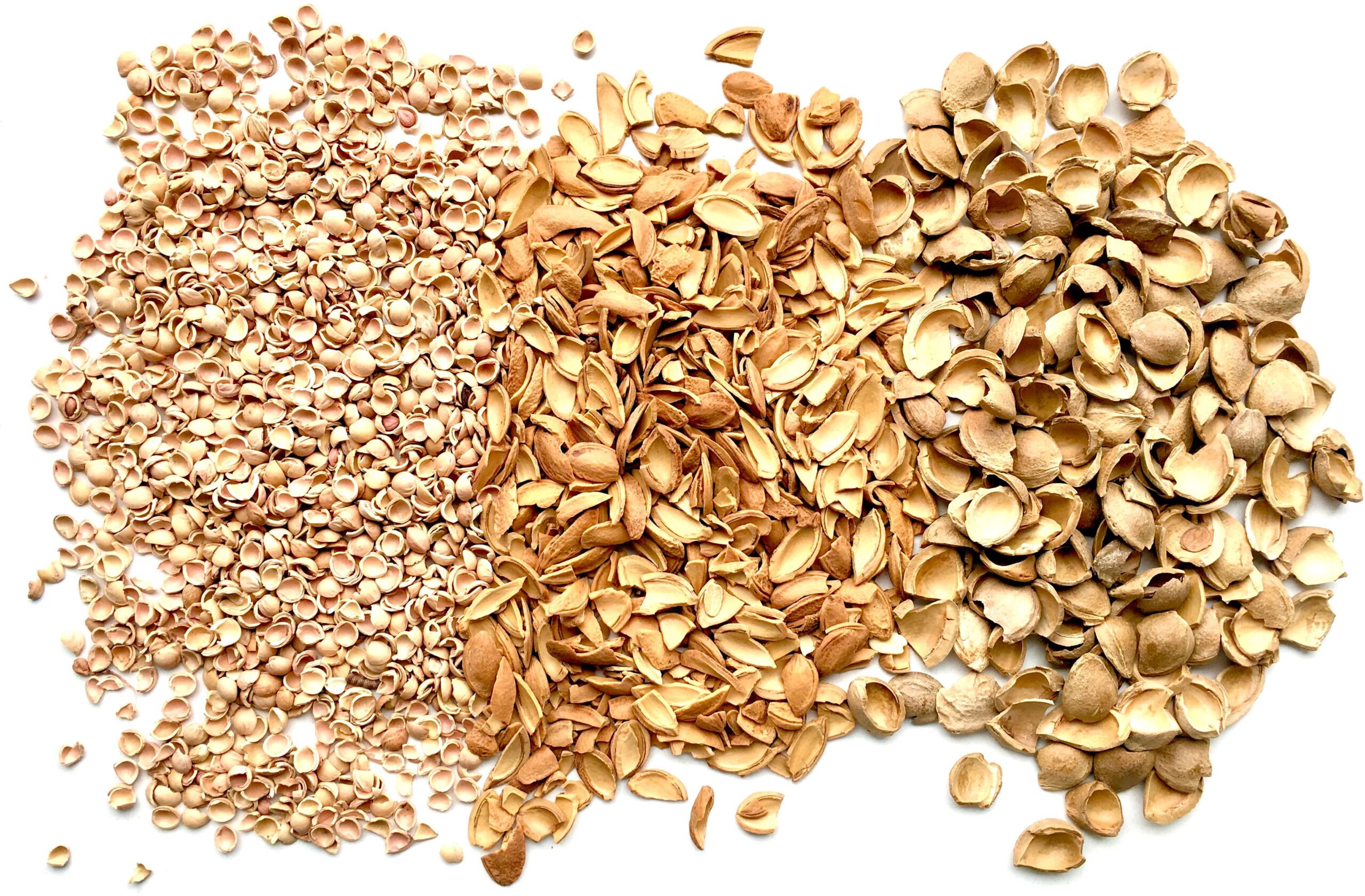 Mulch from fruit seed shells
Use
Water and air permeable, KernFlakes® mulch is an excellent mulch for plant beds, public or private landscaping.
Advantages
The concave structure of the shells helps retain rainwater and subsurface moisture. In addition, their strong thermal buffer prevents heating by trapping solar heat.
Visual enhancement of the garden
At a recommended thickness of 5 cm, it prevents the growth of weeds, limiting the use of chemical herbicides. For even greater efficiency, a geotextile can be laid as a base.
Long durability of up to 15 years
KernFlakes® mulch prevents over-acidification of the soil, unlike the bark of conifers, for example.
Weather resistant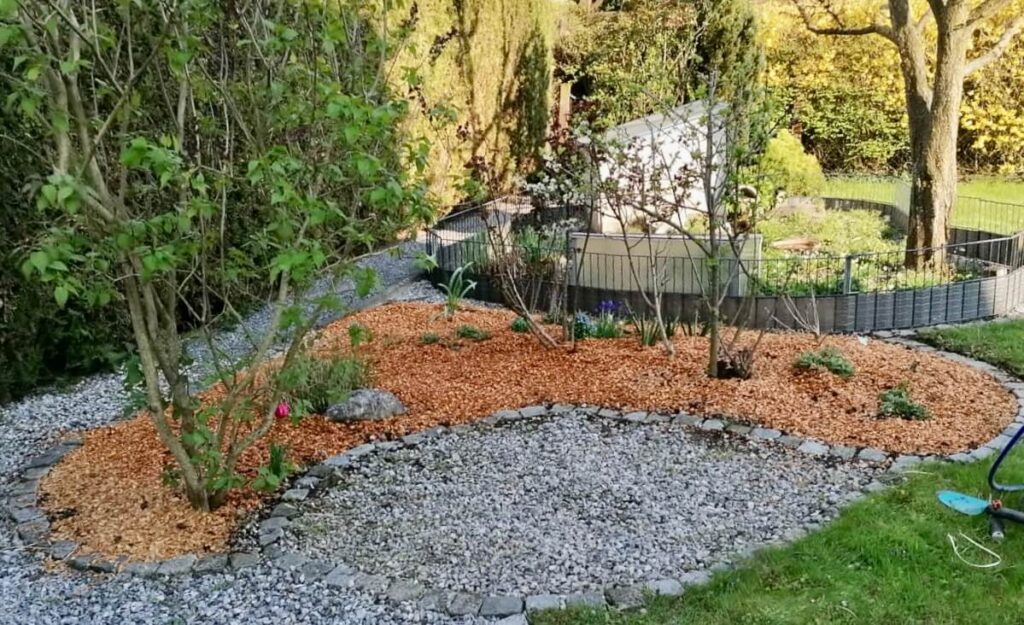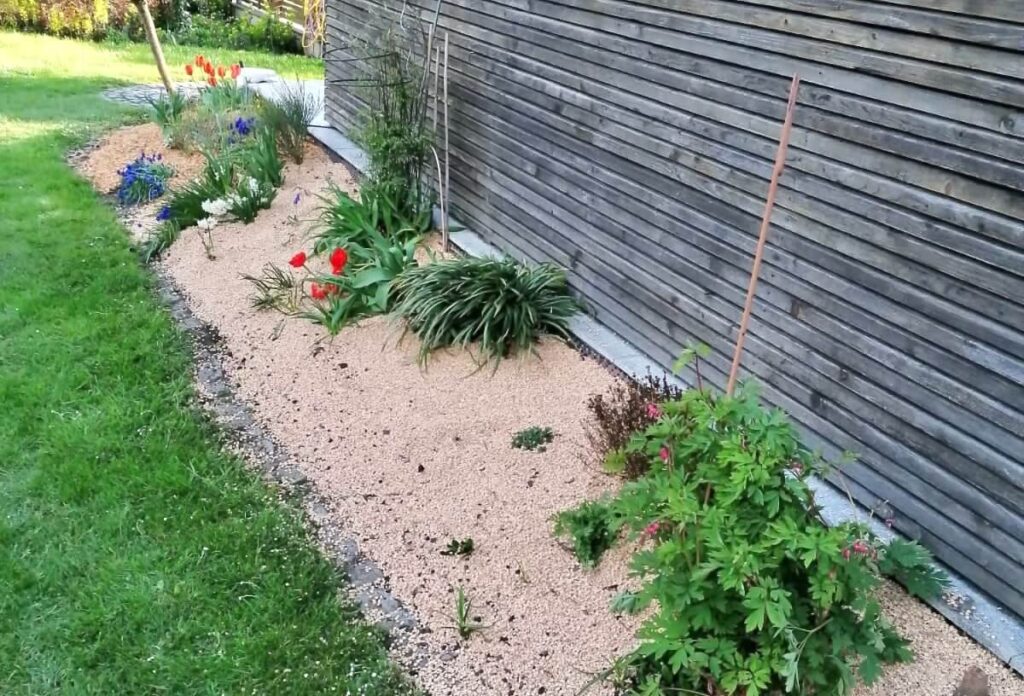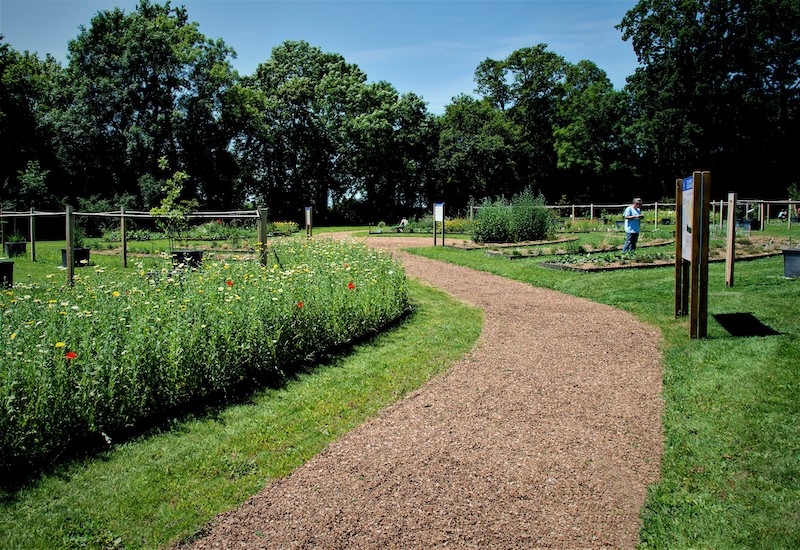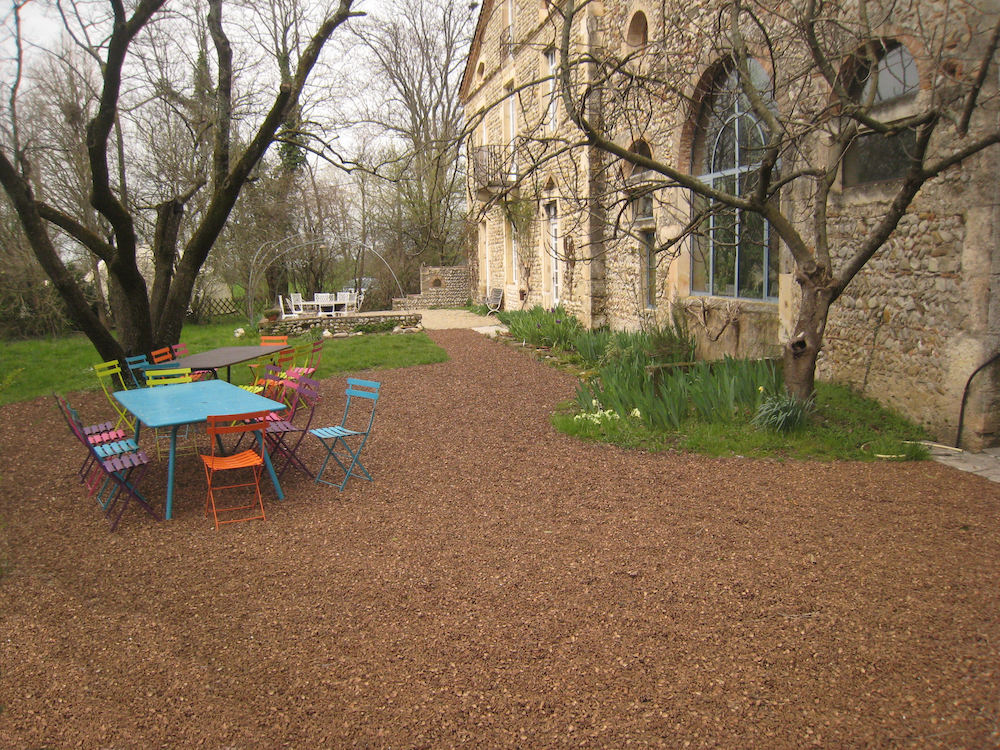 Gravel applications from fruit pit shells
Use
KernFlakes® gravel can be used wherever a mineral gravel bedding is considered:
Pedestrian paths in parks and gardens, playgrounds, festivals, park/campgrounds, access roads and rural paths, yards and terraces of houses, driveways and even on flat roofs.
Advantages
Has particularly unique and warm tones, ranging from caramel when dry to dark chocolate when wet, enhancing the look of your garden! Tree needles or leaves are less visible.
KernFlakes® gravel is on average two and a half times lighter than conventional mineral gravel, but without floating in the rain, can be easily and quickly spread on the ground without compaction or binders.
The lightness reduces the time sinking into the ground.

Suitable for car use (tire safe) and does not contribute to the formation of ugly tracks.

Quieter than mineral gravel and reduces noise from footsteps or traffic.

The gravel provides a good thermal buffer and therefore allows for cool paths in the summer and warmer ones in the winter.
The wedging of the fragments of peach and apricot kernel shells gives the layer a textured quality, making it act wind and rain resistant.
The essence of our eco-garden material:
The KernFlakes® range comes from the recycling of fruit pits (apricots, peaches, plums, cherries). This is a forgotten by-product of the agricultural industry, which processes fruit into jams, juices, purees or other preparations.
Instead of being disposed, we give them a second life! All our products are therefore made from this renewable and plant-based raw material in a 100% natural process without any additives.
Therefore, the ecological materials are not only a particularly unique, new alternative, but also beneficial for the garden and the environment.
Do you want to order Kern Flakes?
We respond quickly to all inquiries.